Now offering online therapy! Click here to learn more.
Penn's Court
(See Below for Map of Complex)
Doylestown, PA 18901
Places within walking distance of the office:
Wawa

Doylestown Restaurants & Shops (0.4 mi.)

and more!
Parking: private lot, many spaces available
Photo Tour of the Doylestown Location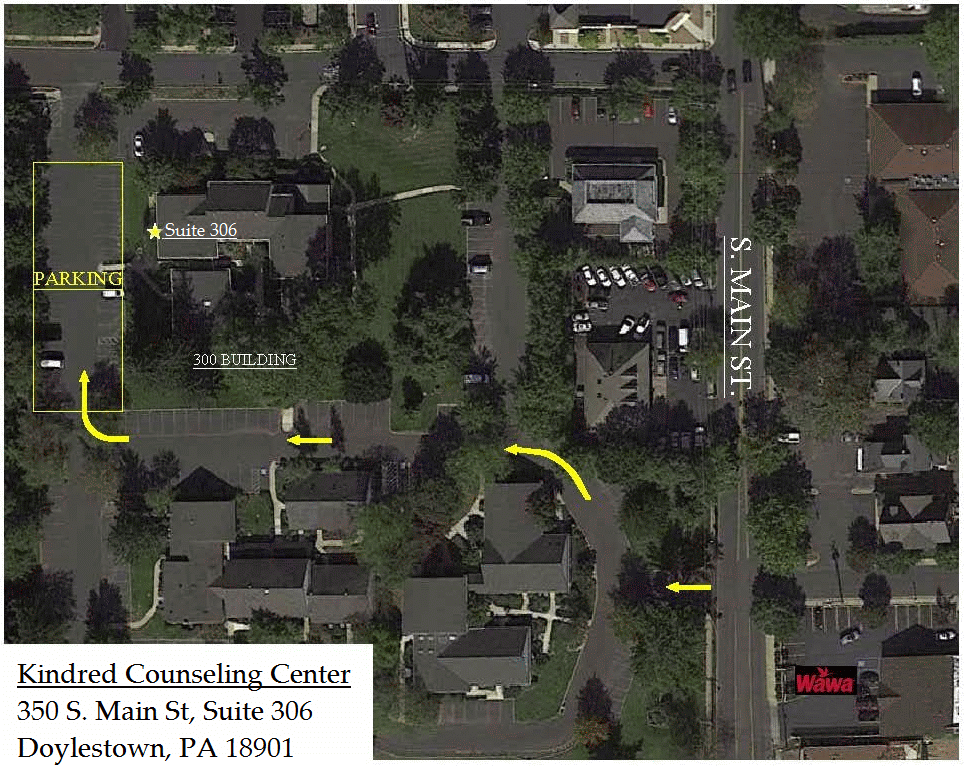 Penn's Court
The entrance to Kindred Counseling Center is on the side of the 300 building.
Welcome
When you enter the building, proceed to your left, down the stairs.
Kindred Counseling Center
Waiting Area
Welcome! Make yourself comfortable. If you are a new client, please complete the paperwork attached to the clipboard. When you walk into the office, the restroom is located to the right around the corner.
Refreshments Table
Please help yourself to any refreshments.